About Susan
I have been drawn to animals all my life owning many dogs and cats. Nonetheless, I spent the first 20 years in the working world working in a corporate environment with both an insurance and real estate company. About 11 years ago, after my second child was born, I began looking for part time work. Because of my love for animals and the flexibility it offered, I began pet sitting for a local company and fell in love with my daily work. I enjoyed caring for animals so much on a daily basis that I soon decided to take a leap of faith and make pet sitting my career. I started Pet Pals almost 10 years ago and I have never been happier. Getting to do what you love every day is very rewarding. I believe in treating every pet as if it were my own and I hire staff that feels the same way. As you can see from the testimonials on this website, my clients have raved about our service and have been exceedingly loyal. In our 10 years we have been with many animals their entire lifespan and we have welcomed new pets into the lives of our clients.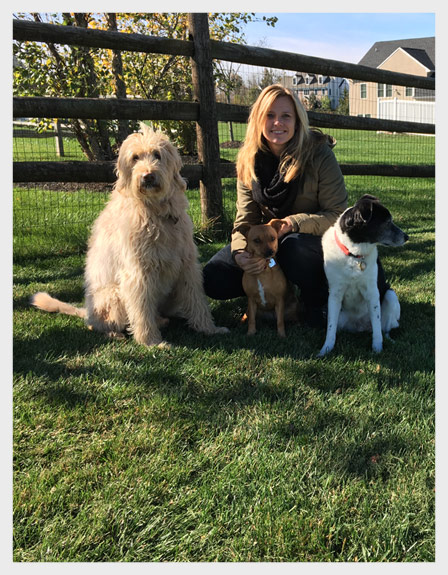 Susan
Odie, Becca and Ruby.
Insured and Bonded
We are bonded and insured as well as members of Pet Sitters International and National Association of Professional Pet Sitters. We take the safety of our client's animals very seriously and respond immediately to our client's needs and concerns. Detailed notes are provided at every visit because we understand how important it is for our clients to be kept abreast of how their animal is being cared for. We make it a priority to have detailed and timely communication. Our belief is that pets are part of the family and deserve the very best in care. Give us a chance and I know both you and your pets will be very happy.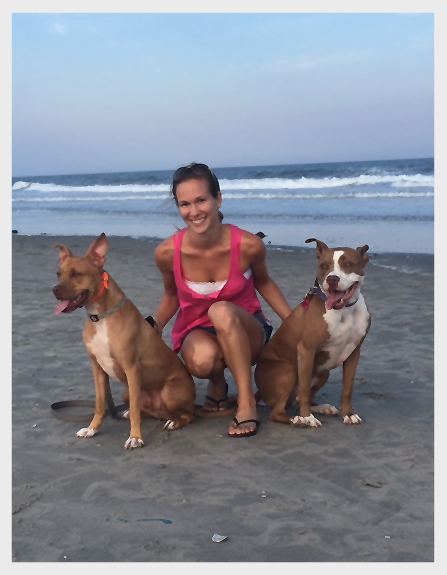 I'm on a Mission
Our mission at Pet Pals is to provide the very best in pet care and customer service. We treat our client's pets and their homes as if they were our own. Our highest priority is giving our clients peace of mind by providing a safe and loving environment for all animals in our care. We conduct ourselves with professionalism and integrity realizing the importance of that to which we have been entrusted. Last but not least, we absolutely love what we do and it shows. The pets we care for are happy to see us arrive and hate to see us leave. At the heart of it, isn't that what every pet owner wants?